Welcome
Welcome to the site of International dressage rider Emilie Guillon. I am a French dressage rider who breeds and trains horses at my familiy yard in Missillac, Loire Atlantique.
I was a member of the 2012 Young Rider European Team and since then have been working my way up the grades with my two top horses Rose Thé and Vallota. My ambition is to compete in dressage at the highest standard.
I have been fortunate over the years and able to train with some outstanding trainers. I am also a qualified teacher and am able to teach at La Petite Berais or at your own yard. As well as teaching riders, I also train horses on behalf of their owners.
If you are interested in bringing your horse to me for schooling or if you have any questions or would like to contact me, please use the "contact" page.
I look forward to hearing from you.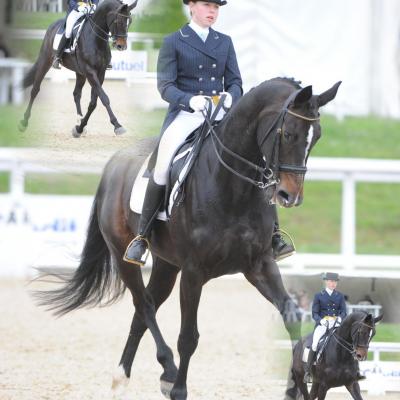 Pro Elite Libre St Lo 2015